Explore Archives
Enrich Your Research
Use the Archives Hub to find unique sources for your research. Search across descriptions of archives from over 1,000 years of history, held at over 280 institutions across the UK.
The Archives Hub is a free service describing physical and digitised collections held in higher education, specialist, local authority, business and other research archives. It is updated every week with new content.
Join our mailing list to receive Hub news and information!
This month's feature: The Henry Moore Institute Archive of Sculptors' Papers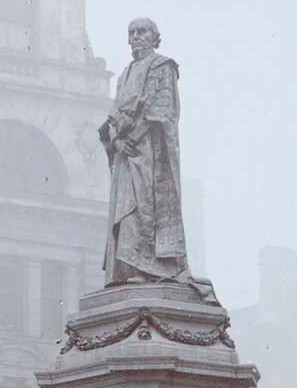 The Henry Moore Institute Archive is a specialist repository for papers relating to sculpture in Britain and has material dating from the eighteenth century to the present day. Katie Gilliland shares the extent, variety and unique nature of their collections. (Photograph of William Gladstone Memorial, William Hamo Thornycroft, London, 1905. Henry Moore Institute Archive). Find out more...
NEW!
Take a look at our Archives Hub Gallery


Themed Collections
Archives Hub Themed Collections provide a means to find archival resources with strong visual themes that can be used for research, learning and teaching.