Explore Archives
Enrich Your Research
Use the Archives Hub to find unique sources for your research. Search across descriptions of archives from over 1,000 years of history, held at over 300 institutions across the UK.
The Archives Hub is a free service describing physical and digitised collections held in higher education, specialist, local authority, business and other research archives. It is updated every week with new content.
Archives Hub Research
Are you an academic researcher who uses primary archival sources on a regular basis? Then we'd like to hear from you! More information and survey link.
This month's feature: Barclaycard: 50 years of plastic money – the story from the Archives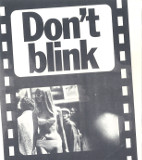 Research by Barclays Group Archives staff has established a good framework for the factual history of Barclaycard. Archivist, Nicholas Webb, draws on their collections to describe the 1966 launch and milestones achieved since. (Photograph of Travelling Light flyer (1968) from Barclays Group Archives). Find out more...
NEW!
Take a look at our Archives Hub Gallery


Themed Collections
Archives Hub Themed Collections provide a means to find archival resources with strong visual themes that can be used for research, learning and teaching.